Episode 22 – Ich gehe wieder arbeiten!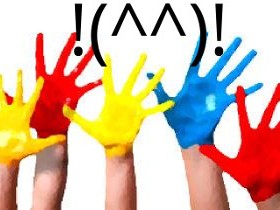 Sarah wants to work in a job again after being with the children. But her partner doesn't agree… In this easy episode you can listen to Sarah and Claus exchanging arguments. It's all about possibilities, wishes and limitations. How do you express these things in German, and how do you use modal verbs to do it?
Episodentext
Der Dialog
Sarah: Ich möchte bald wieder arbeiten.
Claus: Wie - das kannst du nicht tun! Was sollen denn die Kinder machen?
Sarah: Die Kinder gehen in den Kindergarten.
Claus: Das finde ich nicht gut. Die Kinder sollen nicht in die Kita gehen.
Sarah: Aber die Kinder möchten sehr gerne in die Kita gehen. Sie möchten gerne Freunde finden. Sie möchten mit anderen Kindern spielen. Und ich möchte auch wieder unter Menschen kommen. Ich will nicht immer nur zuhause sein.
Claus: Und ich will nicht, dass unsere Kinder in die Kita gehen.
Sarah: Wenn du das nicht willst, kannst du gerne zu Hause bleiben und auf die Kinder aufpassen. Ich werde jedenfalls arbeiten gehen.
Claus: Ich kann nicht zu Hause bleiben. Wir brauchen das Geld, das ich verdiene.
Sarah: Ach, es ist wegen des Geldes? Übrigens, ich verdiene in meinem neuen Job viel mehr als du...
Claus: Oh, das ist ja… schön.
Sarah: ICH muss also arbeiten, wegen des Geldes. Aber du kannst ja zu Hause bleiben.
Claus: Hm… du hast ja recht. Vielleicht ist es besser, wenn die Kinder in den Kindergarten gehen. Sie möchten doch so gern, oder?

Podcast: Play in new window | Download (Duration: 15:43 — 7.2MB)
Subscribe: Apple Podcasts | Android | RSS