Episode 23 – Die Studienberatung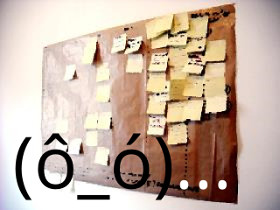 Julian has a serious problem with the organisation of his study path. Therefore he visits the student counselling... Will he and Mrs Krämer find a solution? This time it's all about special terms and frequent questions concerning studying in Germany.
Episodentext
Der Dialog
Frau Krämer: Sie haben also Probleme mit Ihrer Studienorganisation...
Julian: Ich weiß nicht, ob man das so sagen kann. Ich muss ja dieses Semester das Einführungsseminar für mein Hauptfach belegen.
Frau Krämer: Richtig, der Leistungsnachweis ist erforderlich.
Julian: Zugleich muss ich das Praktikum im Labor machen, schon wegen der Credit Points.
Frau Krämer: Natürlich. Aber wo ist das Problem?
Julian: Na, beide Veranstaltungen sind donnerstags 14:00 Uhr!
Frau Krämer: Dann belegen Sie das Praktikum eben im nächsten Semester.
Julian: Im nächsten Semester wird das Praktikum nicht angeboten! Außerdem sind das Pflichtveranstaltungen. Ich muss beide belegen, schon wegen des BaFögs.
Frau Krämer: Ja, das ist ungünstig. Aber da kann ich jetzt auch nichts machen.
Julian: Kann ich den Schein für das Seminar nicht mit einer Klausur machen? Ich hab das Skript durchgelesen, das schaffe ich locker.
Frau Krämer: Bedaure, aber im Einführungsseminar ist Anwesenheitspflicht.
Julian: Aber Sie können mich doch nicht verpflichten, zugleich im Audimax und im Labor zu sein?
Frau Krämer: Ja, wie haben Sie sich das denn vorgestellt? Eine deutsche Hochschule ist schließlich kein Ponyhof!
Julian: Das hat ja auch niemand behauptet. Aber langsam kommt sie mir vor wie eine Irrenanstalt...

Podcast: Play in new window | Download (Duration: 17:02 — 7.8MB)
Subscribe: Apple Podcasts | Android | RSS