Episode 34 – Das Bewerbungsgespräch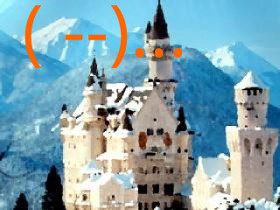 Frau Nowak has submitted a very good application, but the human resources manager Herr Franz only offers her an internship... During a job interview, which develops very differently as intended, you learn a lot about employment in Germany how things have changed over time. This time we tell a fairytale...
Episodentext
Der Dialog
Herr Franz: Ausgezeichnet, Ihre Bewerbung. Sehr gute Qualifikation, Berufserfahrung… Sie können die Praktikumsstelle haben!
Frau Nowak: Aber nur 800 Euro Vergütung monatlich...
Herr Franz: Seien Sie doch froh. Sie sind arbeitslos, ich biete Ihnen eine Chance!
Frau Nowak: Wenn ich im Praktikum alles richtig mache, garantieren Sie mir dann eine fair bezahlte, unbefristete Stelle?
Herr Franz: Natürlich nicht! Ich meine - seien Sie doch froh! Wir arbeiten nämlich sonst ausschließlich mit Zeitarbeitsfirmen zusammen.
Frau Nowak: Ach so, Ihre anderen Mitarbeiter behandeln Sie noch schlechter?
Herr Franz: Also jetzt reichts! Dieses Gespräch ist zu Ende.
Frau Nowak: Sofort. Vorher muss ich Ihnen noch gestehen: Ich bin gar nicht arbeitslos.
Herr Franz: Das wird ja immer schöner!
Frau Nowak: Ich bin Vorstand der MIESENS AG. Wir haben Ihr Unternehmen vergangene Woche gekauft!
Herr Franz: Dann… Herzlich willkommen an Bord, Frau Nowak!
Frau Nowak: Wir nehmen hier einige Veränderungen vor, auch im Personalbereich. Keine Zeitarbeit mehr, keine befristeten Stellen, keine unterbezahlten Praktika…
Herr Franz: Sehr gut, sehr gut. Ich habe schon immer gesagt…
Frau Nowak: Leider können wir Leute wie Sie dazu nicht brauchen, Herr Franz. Hier, Ihre Kündigung.
Herr Franz: Aber...
Frau Nowak: Kein Aber! Sie hatten Ihre Chance - jetzt sind Sie arbeitslos.

Podcast: Play in new window | Download (Duration: 18:41 — 8.6MB)
Subscribe: Apple Podcasts | Android | RSS