Episode 36 – Moseltraum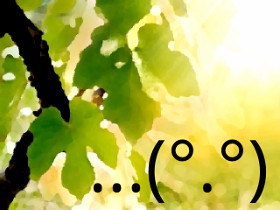 Herr Dorsch is supposed to buy wine from the winery Moseltraum - will Laura the saleswoman strike a deal? This time: some typical phrases you hear on the phone and a couple of ideas that one has about romantic Germany. Germans allegedly have regionally different temperaments. Are reticent northerners actually easy to persuade?
Episodentext
Der Dialog
Herr Dorsch: Dorsch!
Laura: Einen wunderschönen guten Tag, lieber Herr Dorsch! Mein Name ist Laura Lieblich und ich rufe im Namen des Weinguts Moseltraum bei Ihnen an. Sie sind doch ein Mann, der zu leben weiß. Sie haben doch ein Händchen für das Besondere.
Herr Dorsch: Was ich im Moment habe, ist das Gefühl, dass mir jemand etwas verkaufen will...
Laura: Herr Dorsch, ich möchte die Lebensfreude des sonnigen Moseltals mit Ihnen teilen! Hier gedeihen die großartigsten Weine inmitten der schönsten Flusslandschaft Deutschlands. Ach, was sag ich - Europas!
Herr Dorsch: Sonnig? Scheint bei ihnen die Sonne?
Laura: Die Sonne liebt diese Landschaft, Herr Dorsch! Und scheint die Sonne mal nicht, haben die Menschen die Sonne im Herzen!
Herr Dorsch: Bei uns in Hamburg ist das Wetter... normal, nech. Im Moment nieselt es.
Laura: Sie würden doch jetzt sicher auch gern etwas von der Sonne, von der Lebensfreude zu sich nach Hamburg holen, gell?
Herr Dorsch: Jo, eigentlich schon, aber..
Laura: Genau deswegen habe ich heute ein tolles Angebot für Sie, Herr Dorsch!
Herr Dorsch: Nu ma gaaaanz langsam, Frau...
Laura: Lieblich, Laura Lieblich, vom Weingut Moseltraum.
Herr Dorsch: Frau Lieblich, ich mag überhaupt keinen Wein!
Laura: Das lässt sich doch ändern! Zwei Kisten zum Preis von einer!
Na, was sagen Sie?
- pieeep- -pieeep- -pieeeep...

Podcast: Play in new window | Download (Duration: 17:55 — 8.2MB)
Subscribe: Apple Podcasts | Android | RSS