Episode 39 – Vom Kino erzählen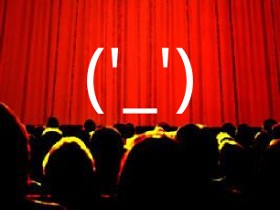 Talking about the movies is Enno's passion! That's great, because Ricarda is interested in the film he's just seen… This time, we have another episode for elementary level (or level A) listeners. You learn how to tell a story in German. Which of the past tenses is more important? That's good to know if you want to avoid mistakes.
Episodentext
Der Dialog
Ricarda: Na, wie wars denn im Kino?
Enno: Ganz spannend, eigentlich. Ein französischer Film. Von diesem alten Regisseur...äh - ich komm jetzt nicht drauf...
Ricarda: Worum ging es denn?
Enno: Also, da war ein Mann, der traf eine Frau...
Ricarda: Ja klar - es ist ja ein französischer Film. Wie ging denn die Geschichte?
Enno: Naja, es war keine richtige Geschichte, mehr so Dialoge. Der Mann und die Frau, die trafen sich immer und redeten. In ganz unterschiedlichen Situationen.
Ricarda: Aber irgendwas muss doch passiert sein?
Enno: Ja, das schon. Also, der Mann wollte was von der Frau, aber er redete immer um den heißen Brei herum.
Ricarda: Und worüber haben die beiden dann geredet?
Enno: Also, der Mann ging oft ins Kino. Danach erzählte er ihr immer die Geschichten, die im Kino passiert sind.
Ricarda: Aha...
Enno: Und so drehten sich ihre Gespräche nur um Filme - nie um das wahre Leben. Die Beziehung der beiden drehte sich irgendwie im Kreis...
Ricarda: Das kommt mir irgendwie bekannt vor. Ich glaube, ich habe gerade ein Déjà-vu!

Podcast: Play in new window | Download (Duration: 18:11 — 8.3MB)
Subscribe: Apple Podcasts | Android | RSS