Episode 41 – Der Urlaubsplan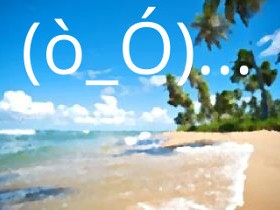 Marco is quite upset by the holiday rota… Now his co-worker Stephanie too will be gone for the next three weeks! Many of you will recognise this ritual: Every year you have to negotiate who can take which days off. Obviously not everybody can go on vacation at the same time. How do you talk about this in German and amongst colleagues?
Episodentext
Der Dialog
Stephanie: Dann mal tschüss bis in drei Wochen!
Marco: Wie - du bist auch in Urlaub?
Stephanie: Ja, wieso? Hast du was dagegen?
Marco: Nein, natürlich nicht. Aber müsst ihr denn ausgerechnet jetzt alle in Urlaub gehen?!
Stephanie: Tut mir leid, aber ich kann nur in den Schulferien. Wegen der Kinder...
Marco: Und ich hab keine Kinder und darf deswegen jedes Jahr allein hier die Stellung halten, oder wie?
Stephanie: Du, ich sag dir: Ich würde liebend gerne mit dir tauschen. Urlaub in der Hochsaison ist kein Zuckerschlecken. Alles ist rappelvoll und es kostet das Doppelte! Du kannst im Oktober ganz entspannt für die Hälfte…
Marco: Es geht mir mehr darum, dass ich jetzt hier die ganze Arbeit und den Stress habe, während ihr euch in der Sonne aalen könnt...
Stephanie: Was ist denn mit Thorsten? Und mit Sabine?
Marco: Sabine hat sich beim Bergsteigen das Bein gebrochen; die fällt mindestens vier Wochen aus. Und Thorsten ist diese Woche in Vaterschaftsurlaub gegangen. Ich hasse Eltern!
Stephanie: Tja, du hast mein aufrichtiges Mitgefühl! Ich bin dann mal weg. Tschühüss!
Marco: Na prima... Tschüss - und viel Spaß in der Sonne...

Podcast: Play in new window | Download (Duration: 17:06 — 7.8MB)
Subscribe: Apple Podcasts | Android | RSS