Episode 42 – Das neue Auto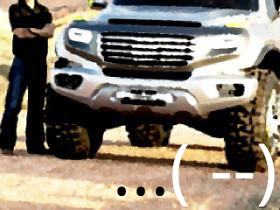 Florian would like to buy a new car and he's showing some brochures to his girlfriend. She does voice an interesting opinion, since she has her own ideas about driving cars! What if you don't have a car? Is this even possible in Germany, the land of fine automobiles? Needless to say that todays conversation will have many uses for conditionals.
Episodentext
Der Dialog
Florian: Hier sind ein paar Prospekte wegen unseres neuen Autos. Was meinst du?
Melanie: Hm… was ist DAS denn? Ein SUV?
Florian: Ja, ich dachte, das wäre doch praktisch…
Melanie: Auf keinen Fall! So eine hässliche Spritschleuder kommt mir nicht ins Haus!
Florian: Ach so - du möchtest lieber wieder einen Kombi...
Melanie: Nein, der Kombi ist auch viel zu groß.
Florian: Ich meine, wenn wir mal etwas Größeres einkaufen müssen.
Melanie: Dann machen wir lieber gleich Carsharing. Da könntest du dir einen Transporter leihen, wenn du wirklich was Größeres bräuchtest.
Florian: Carsharing?
Melanie: Ich meine, ich mach sowieso fast alles mit dem Fahrrad. Du solltest auch mehr Fahrrad fahren, das täte dir gut!
Florian: Ja, und wenn wir zu deinen Eltern fahren? Fünfhundert Kilometer, das ist zu teuer für Carsharing. Und mit unserer Rostlaube traue ich mich nicht mehr...
Melanie: Dann mieten wir uns eben ein Auto fürs Wochenende. Oder wir fahren mit dem Zug.
Florian: Mietwagen? Bundesbahn? Das klingt fast so, als wolltest du gar kein neues Auto!
Melanie: Will ich auch nicht. Ich brauche nämlich keins. Aber DU hättest gerne eins, ein möglichst großes - stimmts?

Podcast: Play in new window | Download (Duration: 18:58 — 8.7MB)
Subscribe: Apple Podcasts | Android | RSS