Episode 45 – Am Theater arbeiten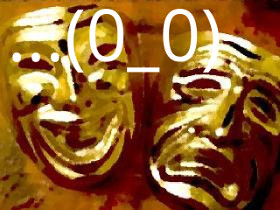 Jennifer works at the theater and Franz wants to know how she likes it there. He asks many questions and his friend is slightly embarrassed - but why? This time we hear a lot about creativity and temperament and what goes on at a theater.
Episodentext
Der Dialog
Franz: Na, was macht dein Job beim Theater?
Jennifer: Einfach großartig! Ich habe so viel zu tun und lerne jeden Tag was Neues!
Franz: Du hast dich doch neulich erst über den Intendanten beschwert. Gibts denn jetzt endlich regelmäßige Pausen?
Jennifer: Na ja, der Chef ist halt so ein unberechenbarer Kreativer. Ich komme aber schon klar mit ihm! Und bei der vielen Arbeit muss man Kompromisse machen! Pausen sind da nicht drin.
Franz: Arbeitest du immer noch für fünf Euro die Stunde?
Jennifer: Leider. Mehr ist eben nicht drin, bei dem kleinen Etat!
Franz: Und diese cholerische Sängerin - hat sie dich noch mal angeschrien?
Jennifer: Ein paar Mal schon, aber nicht so sehr... Sie will ja nicht ihre Stimme riskieren.
Franz: Das wär nichts für mich. Schlechte Arbeitsbedingungen, cholerische Kollegen und dazu noch miese Bezahlung. Warum machst du das bloß?!
Jennifer: Hey, das sind die Bretter, die die Welt bedeuten! Das kannst du nicht verstehen. Du bist eben kein Theatermensch!
Franz: Ich verstehs echt nicht. Mir wär das viel zu viel Theater - am Theater...

Podcast: Play in new window | Download (Duration: 18:30 — 8.5MB)
Subscribe: Apple Podcasts | Android | RSS